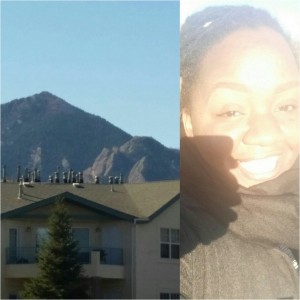 In November 2015, I was awarded the opportunity to attend a four-day NITA Training in Boulder Colorado. This specific training was titled "International Society of Barristers: Excellence In Advocacy Trial Skills Program". The program was intended to teach attorneys that primarily provide services to indigent clients various aspects of trial advocacy. NITA sent us a case file and assigned each participant to a side (Plaintiff or Defendant), team and group. During the program we went through each aspect of trial and then at the end were allowed to conduct a mock trial.
From day one you were put on the spot to perform and exercise your trial skills. In marketing, NITA emphasizes its high learning curve because of its learning method that has a participant performing on his or her first day; and that is exactly what happened! After a short meeting to analyze our case in a group and minor instructions, we were told to put on direct examination in front of our small group, while being recorded! We then met with one of the instructors to watch the recording and went over what we did well and what we needed to improve. From the first day, I was able to leave with some great tips on trial advocacy, but it did not stop there. We were tasked with homework assignments to bring back for the following day. By the second day, I was even more comfortable performing and was picking up great skills as I went along.
Despite the biting cold of the mountains, the trip was a great experience and I was able to learn many things I did not know before. At the training, I even learned ways to stand in court that would not distract a jury or factfinder. This was definitely a worthwhile trip and I look forward to using the skills learned to represent the clients of Legal Services of the Virgin Islands!
Thank you Legal Services for affording me this awesome opportunity to learn and grow!