Every year Legal Services of the Virgin Islands, Inc. (LSVI) provides free civil legal services to the community and helps residents who have nowhere else to turn for help.
Your contribution can help support LSVI continue to provide free civil legal representation to the elderly, women, children, low–income workers, people with disabilities, our veterans and the homeless. Your support will change the lives of thousands of those who are less fortunate.
Always make LSVI your priority charitable organization. We are here because of donors like you! We serve loved ones who were down and have helped them to become thriving and contributing families in the community due to assistance from LSVI. We are here to provide hope, to seek equal justice and to improve the quality of life!
Your donation is extremely important as it infuses ready resources to our current needs and opportunities at LSVI. Our grateful staff joins to thank you for your generous and regular support and partnership. If you wish, you can specify your gift to a particular program, campaign, or office.
Please make your donation now, the residents of the Virgin Islands are counting on you for your regular and committed support. Help make a great difference in the lives of those who need it most. Any amount will have a lasting impact! Donate Today!
If you have questions, please contact us at (340) 718-2626 to discuss donations options. You can also send a donation via mail to:
Legal Services of the Virgin Islands, Inc.
3017 Estate Orange Grove
Christiansted, VI 00820-4375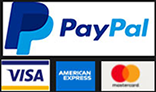 As a Legal Services Corporation (LSC) funded organization, Legal Services of the Virgin Islands, Inc.'s use of contributions is subject to the prohibitions found in 45 CFR Part 1600, et. seq. and 42 USC § 2996. As a condition of the funding it receives from LSC, LSVI must provide written notification to both funders and donors of $250 or more of the prohibitions and conditions to which the funds apply, in accordance with 45 CFR § 1610.5. You may contact LSC Acts for more information about these laws.
This success is only possible with your support.