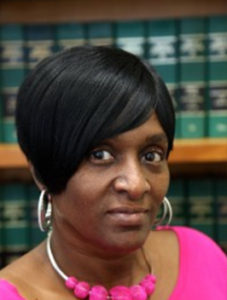 Velma Fahie was born on the island of Tortola. Velma has worked at Department of Property and Procurement, Sugar Beach Resort, Renaissances Grand Beach Resort, Corporation and Trademarks, Ronald W. Belfon, P. C. and presently Legal Services of the Virgin Islands.
Velma joined the LSVI team with over 5 years of administrative support experience. She is a caring, understanding, fun-loving and out- going person and is referred to as a supermom!
She is grateful for the opportunity to be working with such wonderful and caring people that we call 'family" at Legal Services of the Virgin Islands, Inc. Velma serves as the Legal Support/Disaster Hotline Operator for St.Thomas.
This success is only possible with your support.