Finance & Administration Support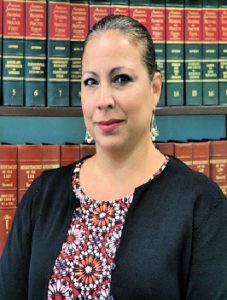 With over 20 years of experience garnered from working at one of the largest legal firms in the Virgin Islands, Maribel assists the Executive Director and Director of Finance & Administration with administrative and finance related tasks. Maribel has extensive years of disaster relief experience and has been a volunteer for numerous hurricane recovery efforts over the years and also serves as LSVI's Assistant Disaster Hotline Coordinator. Ready to explore new areas, in 2005 Maribel left the legal support community and joined the medical field where she was employed as a Medical Assistant and she loved serving those in need. Passionate about her work, Maribel returned to the legal field and continues to thrive at Legal Services where she supports the Victim of Crimes Act (VOCA) and Violence Against Women Act (VAWA) grant fiscal reporting.
This success is only possible with your support.