Director of Finance and Administration/CFO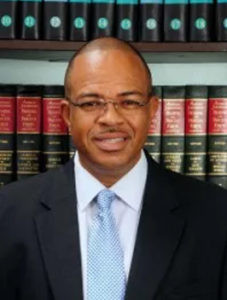 A member of the executive management team, Ken joined the LSVI in August 2012 and assumed responsibility of Director of Finance and Administration. He provides management, control and administration of all fiscal matters as well as some human resources, facilities, information technology and issues guidance to management and the Board for policy and funding decisions. Ken ensures, through budget preparations and many other financial and compliance reports, that the Agency's fiscal responsibilities are met and are in agreement with the stated mission to provide free legal services to the disadvantaged, abused, elderly and victims of crimes. He has played an integral role in assisting the Agency to become a reputable and well respected part of the Virgin Islands community.
Ken is a focused accounting professional with demonstrated years of experience leading profit and non-governmental accounting and administrative affairs for a wide range of organizations including multi-entity and multi-locations. Prior to joining Legal Services, he was the Accounting Manager at V.I. Waste Management Authority (VIWMA) where he developed the infrastructure to report the capital improvement projects and redesigned the engineering payroll system to track time, projects and cost categories. Prior to VIWMA, Ken worked for other non-profits, a prominent law firm and other for profit corporations.
Ken is in his 1st term as Corporate Treasurer on the Board of Trustees for the Virgin Islands Volunteer Organizations Active in Disasters (VI VOAD) for 2015-18. He is the U.S. Virgin Islands Territorial Representative with the Southeastern Directors and Administrators Association. He was founding president of the University of the Virgin Islands, St. Croix Campus Accounting Association (1990-92) and the Treasurer of the UVI Student Government Association from 1990-92. While there, he received the Accounting Award and the Presidents' Club Award.
Ken earned his Bachelor of Arts degree in accounting, cum laude with honors and an associate's of arts degree in business management from the University of the Virgin Islands in 1992. He is passionately Catholic and puts God first in everything. Ken hails from the Nature Island of Dominica.
This success is only possible with your support.