VAWA Project Director, Staff Attorney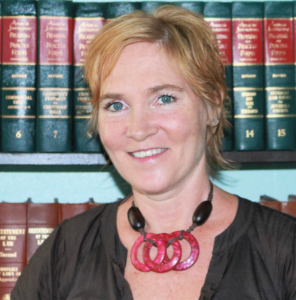 Originally from Wisconsin, Holly is a proud Packer fan and cheese head. She joined the US Air Force in 1987, spending 5 years as a Ground to Air Radio Technician. In 1998, she received a Bachelor of Arts and a Bachelor of Science degree from the University of Massachusetts at Amherst. Attorney Fulkerson received her Juris Doctor (JD) from the University of Wisconsin Law School in 2001 and has spent the 19 years dedicating her legal career to helping people with limited means obtain justice. In 2002, she was appointed the executive director of an alcohol and other drug abuse treatment center, where she was instrumental in developing a 90-day juvenile drug treatment program. She joined the State of Wisconsin Insurance Commissioner's Office in 2015, prosecuting insurance agents and companies that took advantage of elderly consumers by selling them insurance products that were unsuitable. Six years later, Attorney Fulkerson left the Insurance Commissioner's Office to start her own practice. Through her practice, she served as appointed counsel for the State Public Defender and represented over 75 individuals in criminal matters. In addition, she took appointments through the probate court serving as advocate counsel and a guardian ad litem for elderly, developmentally disabled, and mentally challenged individuals. In 2017 Holly heard about the devastation that occurred in the Virgin Islands due to Hurricanes Irma & Maria and closely followed the recovery efforts. She relocated to St.Croix with her husband, a metal fabricator/welder, in 2019 to offer their assistance, experience a new culture and continue her work as a life-long public servant.
This success is only possible with your support.